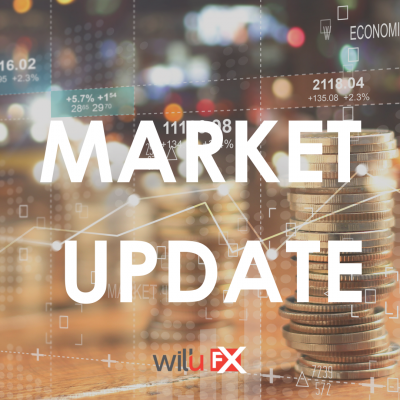 US Secretary of State Antony Blinken has cancelled plans to meet with Russian counterpart Sergei Lavrov after Russian moved troops into Ukraine. The pair were due to meet to discuss diplomatic efforts to end the crisis, but with the escalation over recent days the meeting has now been cancelled. Meanwhile in Germany, Chancellor Olaf Scholz froze the Nord Stream 2 pipeline approval process.
The West have settled on a modest 'first tranche' of penalties for Russia. The sanctions which are expecting to target Russian banks as well as members of Russia's elite who have close ties to the Kremlin. The sanctions go as far as freezing purchases of Russian debt. Expectation is that more sanctions could be included if the crisis escalates further as Russian troops move into Eastern Ukraine.
The shipping industry is expecting further delays as Omicron rips through cargo ships and China's tightened quarantine requirements for vessels. Supply chain stabilization is at risk however ship managers so far have said the problem is manageable, but a sustained jump in cases could add huge pressure onto the industry and cause delays.
| | | |
| --- | --- | --- |
| Share Index | Prev. Close | Open |
| FTSE100 | 7494.21 | 7494.21 |
| DAX | 14693 | 14754.22 |
| CAC40 | 6787.6 | 6801.66 |