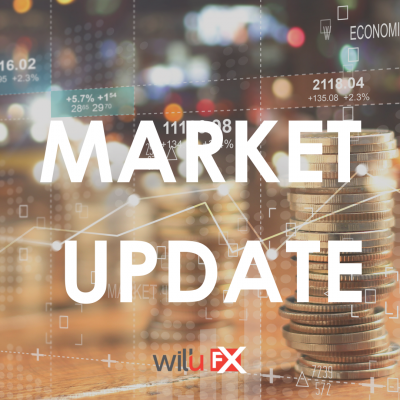 This week's movements have been dictated by trader sentiment, moving in and out of safe-haven assets. We have seen the USD, typically used as a safe-haven currency strengthen earlier in the week as investors flocked to the currency as fears over omicron increased. We saw this sentiment reduce over the last couple of days as the focus shifted towards the Russia-Ukraine fallout which could be approaching war, as the US took centre stage to try and avert this potential crisis.
The UK economy grew less than forecast for October as material shortages hit manufacturing and construction. The GDP grew 0.1% compared to the forecast of 0.4% and September which posted 0.6% growth. Further issues can be seen with supply bottlenecks and increase in transport cost expecting to also effect inflation.
UK Prime Minister could receive further criticism as it has been reported that his Director of Communications handed out awards and gave a speech at a Downing Street Christmas party last year. During the midst of lockdown and the country told not to travel to see family over Christmas, the Prime Minister has been under increasing pressure to confirm more details about Government Christmas Parties last year.
| | | |
| --- | --- | --- |
| Share Index | Prev. Close | Open |
| FTSE100 | 7321.26 | 7304.6 |
| DAX | 15639.26 | 15572.69 |
| CAC40 | 7008.23 | 6960.39 |