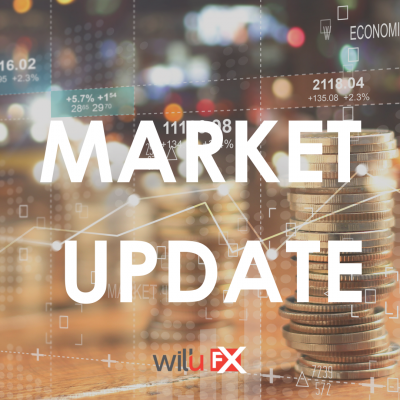 Expectation that the US Federal Reserve will raise interest rates 4 times this year is growing, as Federal Reserve Chair Jerome Powell says the central bank will prevent higher inflation from becoming entrenched. Inflation and key economic data releases are being watched with keen eyes to see if any change to expectation will put a stop the Fed's current approach.
The US Senate are set to vote this week on a bill to impose new sanctions on the Nord Stream 2 pipeline, which will deliver natural gas from Russia to the European Union. As US and Russian officials meet for early-stage discussions around the tensions over Russia's troop build-up on the Ukrainian border, there is broad opposition to the pipeline from US senators.
Pfizer is developing a hybrid vaccine that combines its original shot with a new formulation that shields against the omicron variant. The Travel sector is still expecting to be hit by the pandemic with Airbus CEO raising a point of caution on the plane maker's outlook for this year, citing the spread of omicron to China.
| | | |
| --- | --- | --- |
| Share Index | Prev. Close | Open |
| FTSE100 | 7445.25 | 7445.25 |
| DAX | 15768.27 | 15918.82 |
| CAC40 | 7115.77 | 7185.21 |