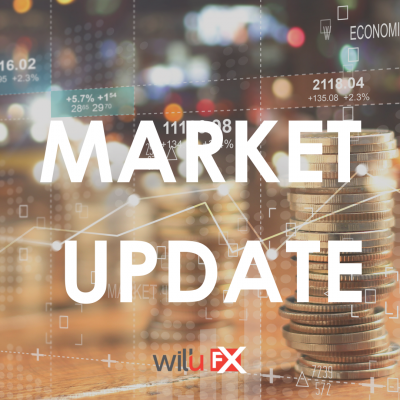 Italian lawmakers are preparing to elect the country's next President on January 24th, with current prime minister Mario Draghi and former president Silvio Berlusconi in the frame. Whilst the role of the president is more an honorary role, they do play a key part in the event of a Government Crisis. The Italian government consists of a broad coalition ranging from the left to the right, with Mario Draghi spear-heading their economic recovery, who is currently the favourite to succeed outgoing president Sergio Mattarella.
After reaching its record high of near $69,000 in November last year, the world's largest cryptocurrency Bitcoin has continued to decline. Since November Bitcoin has declined about 40%, with this week dropping a further 5%. The decline comes after minutes from the US Federal Reserve's December meeting earlier this week flagged the chance of earlier and faster than expected rate hikes.
Trader's will be keeping a keen eye on the US jobs data due out later today. Whilst European stocks opened lower and US equity-index futures declined, the expectation is that the jobs data this afternoon from the US will do little to change the Federal Reserve's stance towards faster-than-expected tightening.
| | | |
| --- | --- | --- |
| Share Index | Prev. Close | Open |
| FTSE100 | 7450.37 | 7450.37 |
| DAX | 16052.03 | 15999.02 |
| CAC40 | 7250.79 | 7249.66 |