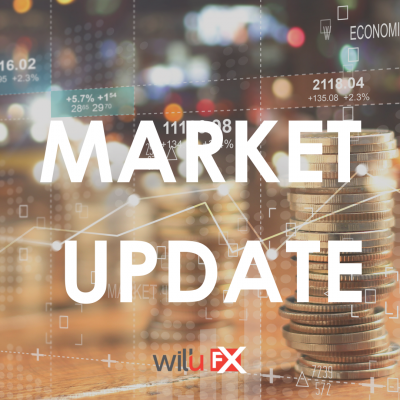 The US Federal Reserve raised interest rates by 50 basis points, in a move that was widely expected. Close to the decision yesterday evening, traders did get itchy feet as the expectation shifted to a move aggressive stance. However, the Federal Reserve put that to bed as they kicked off a tightening campaign that is set to be the most aggressive in decades. Chair Jerome Powell assured the public that the economy will not dip into a recession and signalled that as many as 6 more rate hikes could happen this year. With inflation high and the labour market 'over-heating' the Federal Reserve attempts to tackle pressures on the economy that has not been seen for over 40 years.
European leaders have been seen trying to find alternative ways to end their reliance on Russian energy. UK Prime Minister Boris Johnson was seen in Saudi Arabia in talks with the government about increasing their imports of oil and gas from the region, and Germany are currently weighing up an option to work with Norway to build a hydrogen pipeline that will link the two nations and reduce the Eurozone's dependence on Russian energy. Europe's largest economy receives more than half of its gas and coal supply and a third of its oil from Russia, as it is expected to be hit the most of all the European nations by the sanctions placed on Russia and its energy suppliers.
We can look forward to the Bank of England rate decision, today at Midday. A 25-basis point hike is expected and already priced into the market, however if like the US the Bank of England members wish to be more aggressive with the threat of soaring inflation, we could see Sterling strength with a more aggressive stance in their voting. Final CPI from the Eurozone out this morning is due to show inflation at its highest level since the formation of the Eurozone at 5.8%, putting further pressure on the ECB to act sooner rather than later.
| | | |
| --- | --- | --- |
| Share Index | Prev. Close | Open |
| FTSE100 | 7291.68 | 7291.68 |
| DAX | 14440.74 | 14500.05 |
| CAC40 | 6588.64 | 6617.23 |