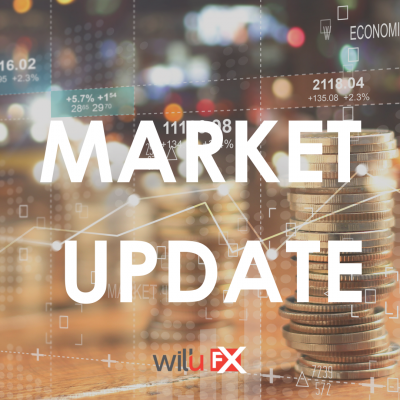 The Omicron variant is taking focus amongst traders currently, as it continues to spread across the globe. With the uncertainty a variant brings, traders are continuing to flock to more safe-haven currencies like the US dollar which is strengthening against its peers. Because the new variant is easy to transmit a leading scientist behind the Oxford/Astrazeneca vaccine will warn the UK to remain cautious until officials truly understand the effects of the new variant.
Bitcoin has joined a list of the riskiest assets due to the emergence of the Omicron variant and traders looking for more safe-haven products. Since the beginning of November, the digital currency has dropped over 20% to $49,000, down from a high of over $67,000.
The FTSE100 has opened up again this morning, gaining over 40 points since the opening this morning as the remaining European markets are expecting to see a drop on opening due to the omicron variant after having a good end to last week.