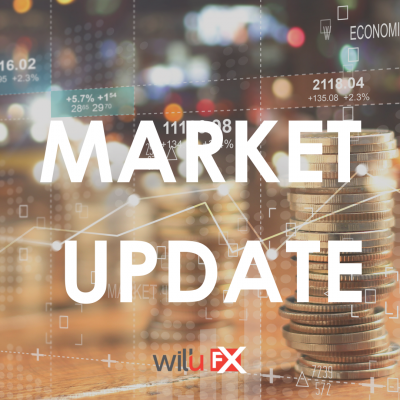 The US dollar has been the main driver of movement this week, as investors begin to head back to safe haven currencies. As Federal Chair Jerome Powell hinted at a reaction to inflation which included a rate hike, the US dollar continued to strengthen against the majority of its peers. US Non-farm employment change due out this afternoon is expecting to post its biggest figure since August 2021 showing that the US labour market is continuing to recover, which could help strengthen the US dollar further. This comes as Berkshire Hathaway's Charlie Munger told a conference that markets are wildly overvalued, and the current climate is "even crazier" than the dotcom boom in the 1990s which then led to a bust.
The Conservatives win their first electoral contest since staying in power after an especially testing time for Boris Johnson's government. The Tories won Old Bexley and Sidcup with a smaller majority as majority of voters decided to stay home. The special election was prompted by the death of former cabinet minister James Brokenshire.
European markets are set to open higher on Friday, as they look for a positive end to a turbulent week. The FTSE100 has opened nearly 1% up on the close yesterday, Germany's DAX is set to open 100 points up on yesterday's close and France's CAC40 is expecting to add 45 points to the close yesterday.