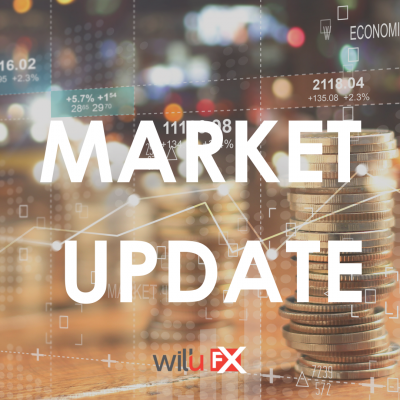 James Bullard, The Federal Reserve Bank of St Louis President has reiterated his stance that the Fed should raise interest rates by 100 basis points in July. Bullard has said that the Fed need to move forward with its plan to raise interest rates to underline the inflation-fighting credibility of the central bank. Richmond Federal Reserve Bank President also said, "It's time to get started and steadily move back to pre-pandemic levels".
The S&P500 dropped by 1.2% and oil spiked above $95 a barrel, as Ukrainian President Volodymyr Zelenskiy scared markets by saying that the Russian invasion will start on the 16th of February. His chief of Staff department has since downplayed the date and asked the public to take the remarks as irony as the country remained skeptical on dates for a potential invasion.
German Chancellor travels to Russia today, in the hopes of pushing a diplomatic agenda in the Ukraine-Russia crisis. With French and British counterparts failing to secure an agreement on diplomacy, Germany will be hoping their voice will be heard with Nord Stream 2 pipeline still at stake.
| | | |
| --- | --- | --- |
| Share Index | Prev. Close | Open |
| FTSE100 | 7531.59 | 7531.59 |
| DAX | 15113.97 | 15063.66 |
| CAC40 | 6852.2 | 6830.74 |